Welcome To J.S Whitson LTD
Peoria Family Dentist, Peoria Cosmetic Dentist
Welcome to our official office website! Here at J.S Whitson, LTD we understand that patients are looking for a dentist that understands their needs and a dentist that can help their patients achieve a beautiful, healthy smile. Dr. Jeffrey Whitson and Dr. Gary Cunningham are dedicated to helping each of their patients achieve this goal.
Using today's latest technology, techniques and methodologies our dentists can create smile results that impact not only your appearance, but your confidence as well. Whether a patient is looking for a cosmetic treatment, such as teeth whitening, or dental veneers, or looking to improve their overall oral health, our practice is here to help. Our team is trained is a variety of general and cosmetic procedures in order to fit the needs of our patients.
We have created this site to help our patients learn more about our office and services as well as a way to introduce ourselves. If you are looking for a dentist in Peoria or surrounding areas, please don't hesitate to reach out to our office with any questions!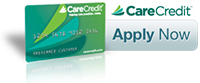 PeoriaFamilyDentist.com is home to J.S. Whitson LTD., Peoria Heights IL family and cosmetic dentists serving all of your oral health needs.
Review us on Google
Google+ Profile